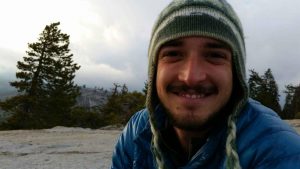 A new student, David Lee, joined our lab this week. David completed his B.S. at the University of Florida in environmental engineering in 2015.
David was most recently working for the US Forest Service as a forestry technician/wilderness ranger and was stationed on the Eldorado National Forest in Pollock Pines, CA.
David will be working on a project based at the Hubbard Brook Experimental Forest in New Hampshire. Welcome to Blacksburg David!